Michael Hedges: Aerial Boundaries
---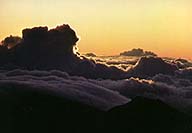 1984, Windham Hill WD-1032
Widely regarded as one of the most important guitar recordings ever made, this Grammy-nominated instrumental album "literally blew the genre apart." In particular, its solo guitar pieces, recorded live to 2-track with no overdubs, turned the guitar world upside down.
An electronic piece and some ensemble work with Michael Manring (fretless bass) and Mindy Rosenfeld (flute) round out this masterpiece, listed as "best of artist" by many web retailers and other music sites.
Michael Hedges: acoustic guitar
Michael Manring: fretless bass ¹
Mindy Rosenfeld Hedges: flute ²
Aerial Boundaries
Bensusan
Rickover's Dream
Ragamuffin
After the Goldrush ¹
Hot Type
Spare Change
Ménage à Trois ¹ ²
The Magic Farmer
All compositions by Michael Hedges except "After the Goldrush" by Neil Young.
Produced by Will Ackerman, Michael Hedges, and Steven Miller.
Tracks 1-4 & 6 recorded in the Living Room at the Windham Hill Inn, West Townshend, VT.
Track 5 recorded at Sheffield Studio, Baltimore, MD.
Track 7 realized at the Peabody Electronic Music Studio, Baltimore, MD.
Track 8 recorded at Mobius Music, San Francisco, CA.
Track 9 recorded at Different Fur Studio, San Francisco, CA.
---
« Previous Solo Release | Discography | Following Solo Release »
---